New Ikebana Vases from Kadosha Floral Shop
Kaki-no Iroha for Jiyuka $55.00 (JV021)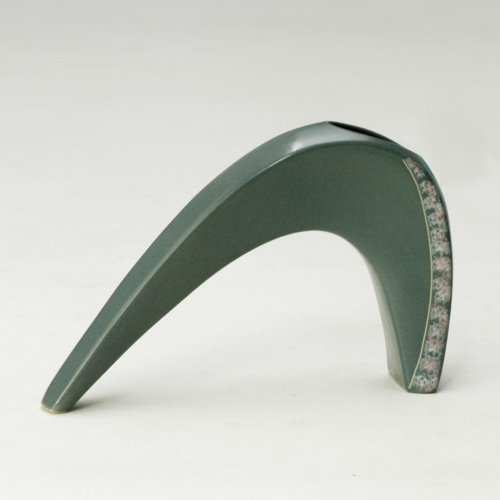 Shoka / Rikka Vase $45.00 (JV003)
For rikka / shoka
With an unremovable kenzan holding disk
| | |
| --- | --- |
| diameter | 11 cm |
| height | 24.5 cm |
Hana no Miyako for shoka / rikka $50.00 (JV002)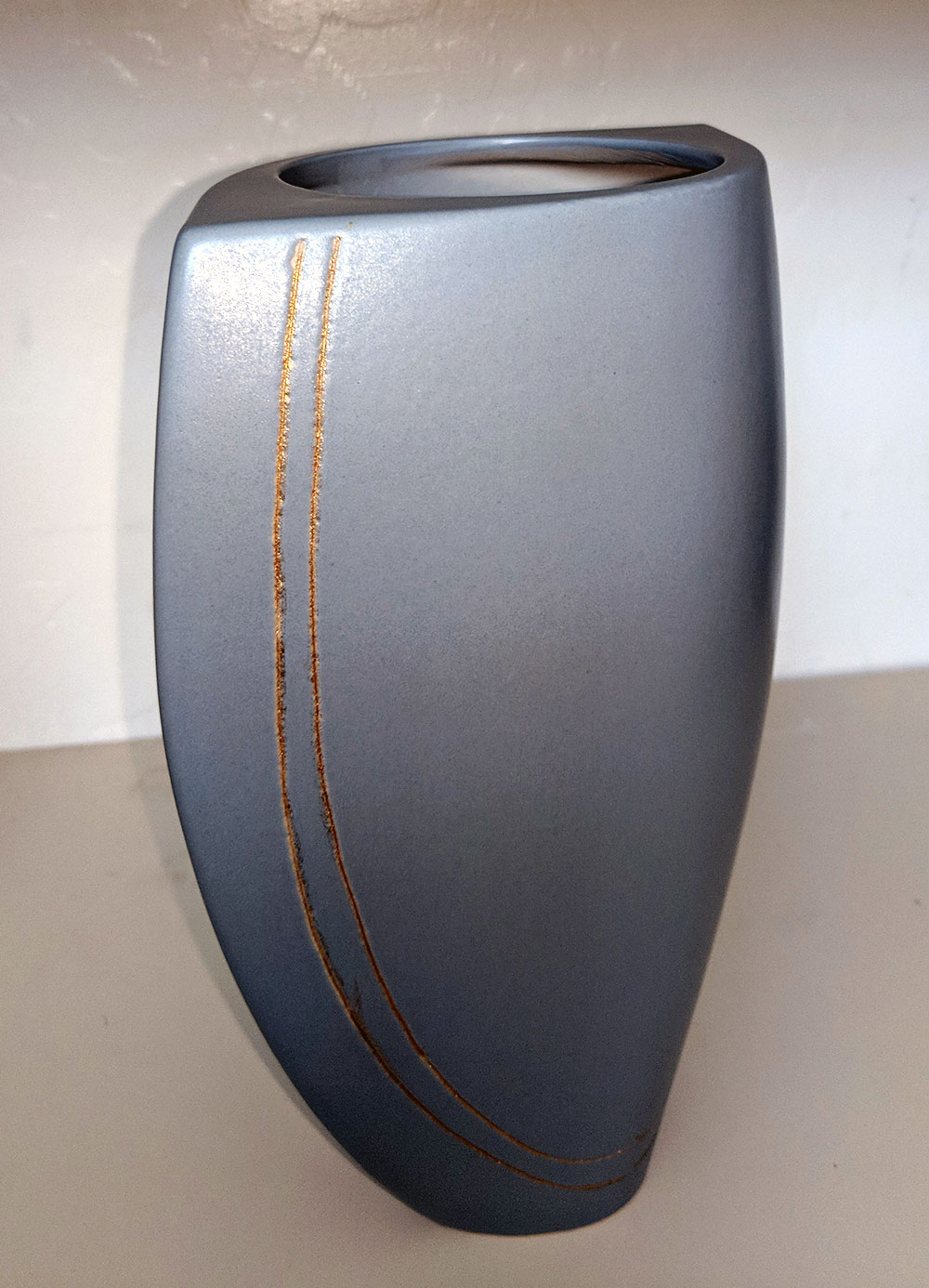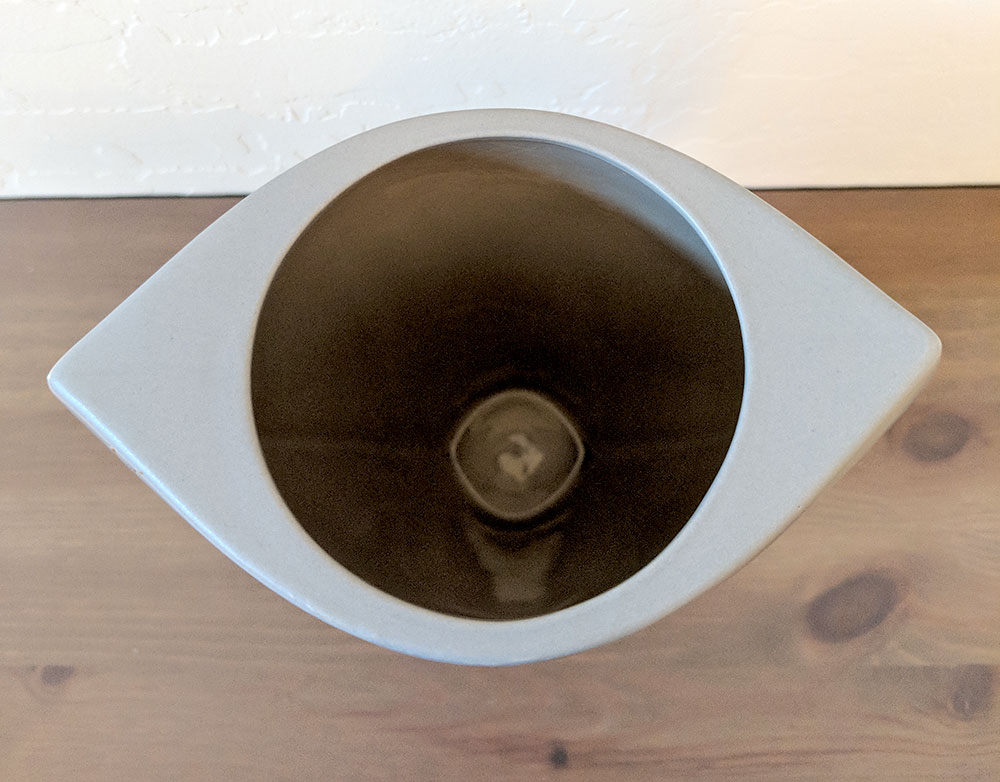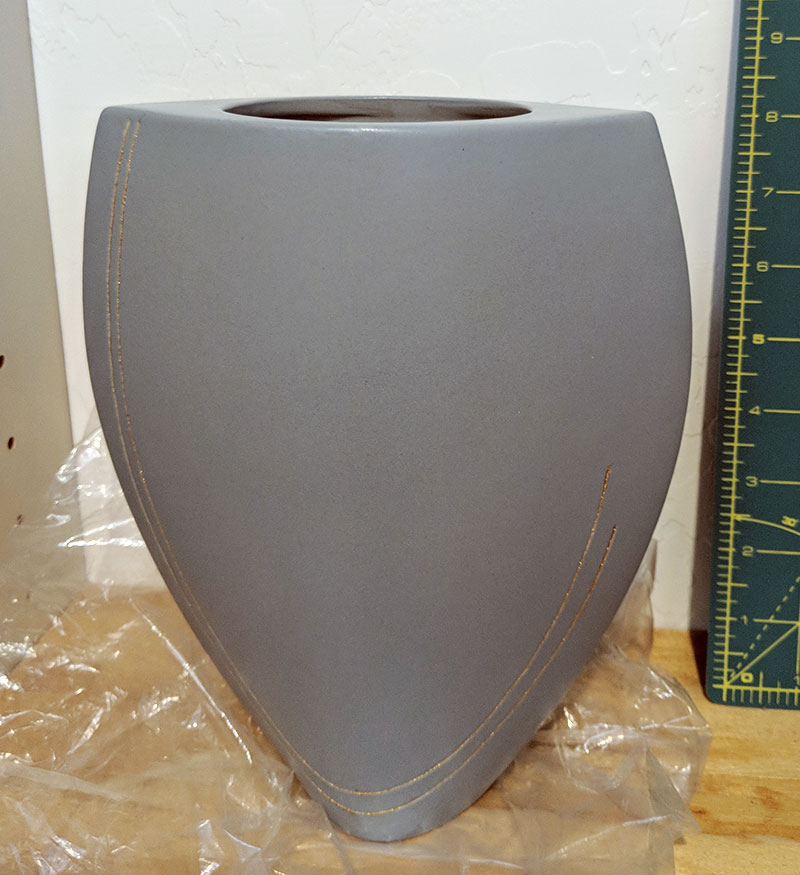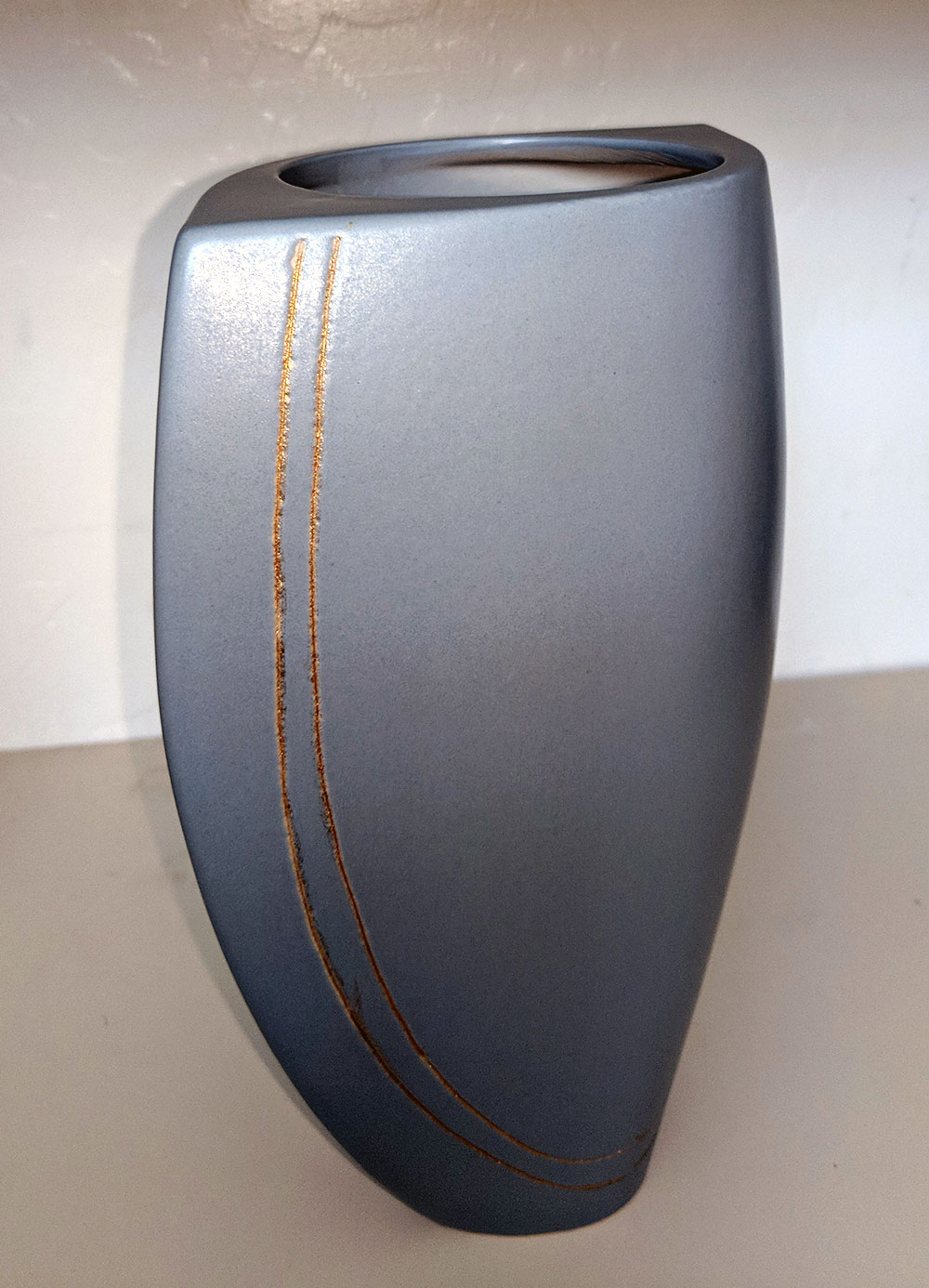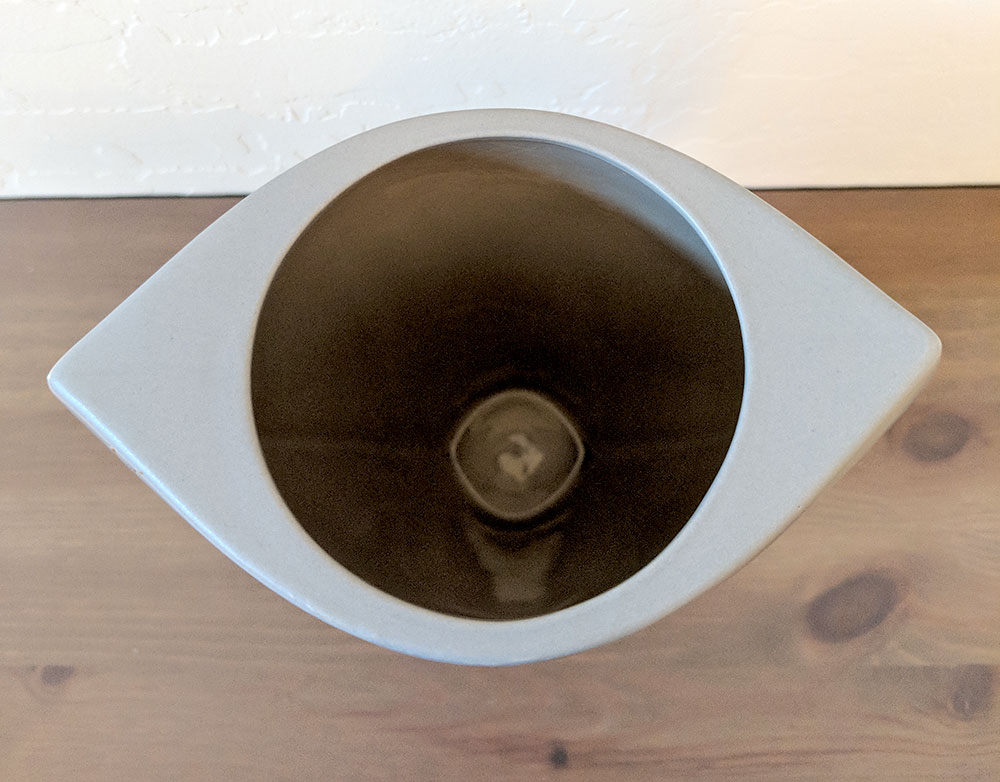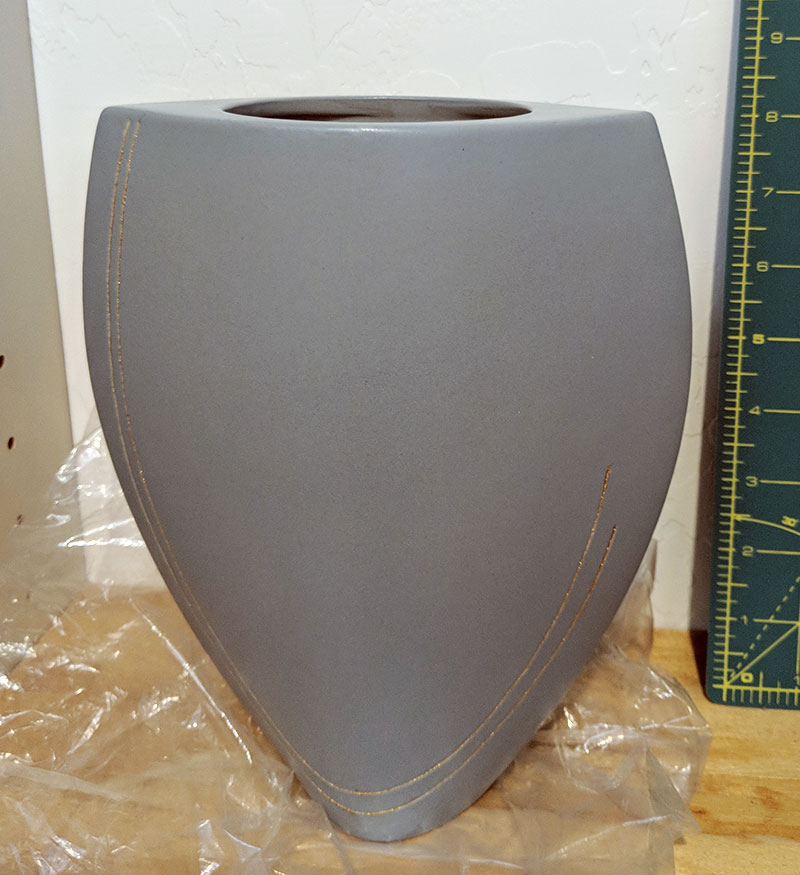 Kaki-no Iroha for Jiyuka $50.00 (JV025)
Glass Merry Petete $80.00 (JV001)
Donated (One of a Kind) Vases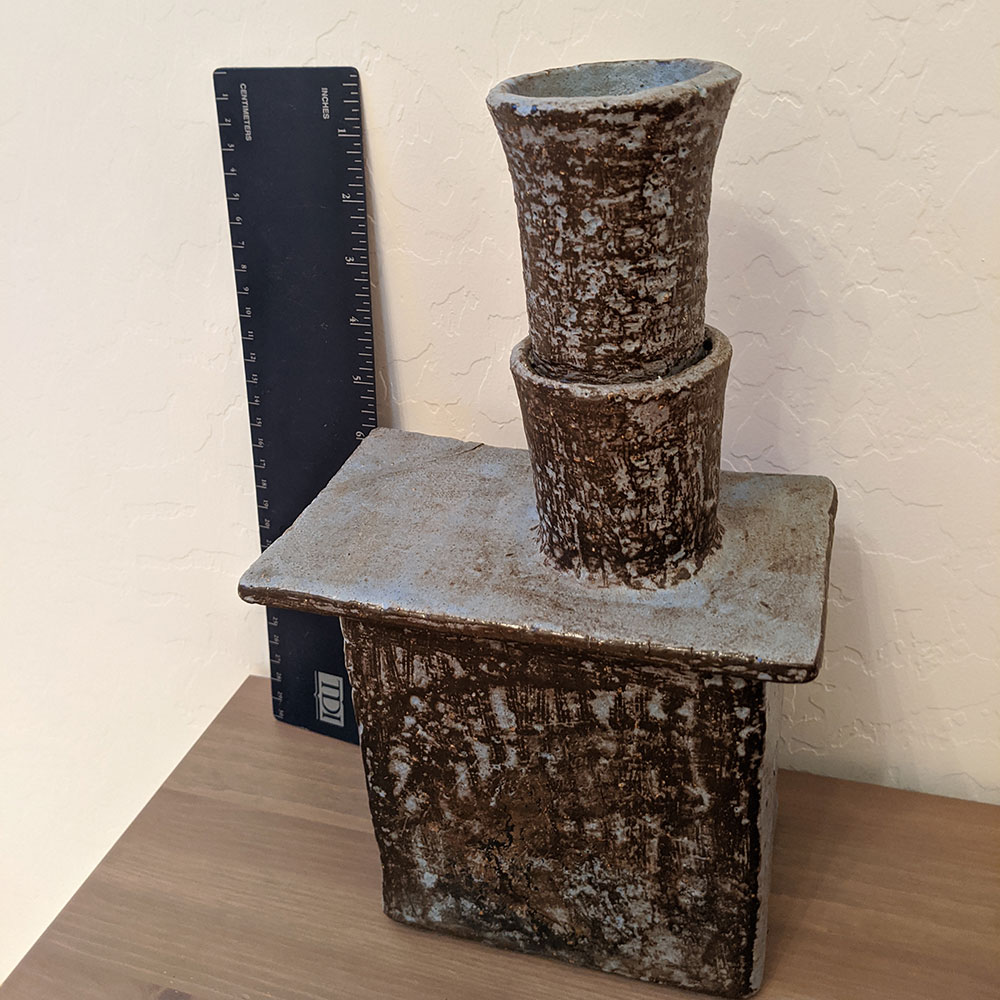 Unique ceramic vase $25.00 (DV032
Unique ceramic vase.  Komiwara straws or wire would be helpful in arranging in this beautiful vase.
Tall Green Brown Vase $25.00 (DV030)
Tall Green & Brown Ceramic Vase
Tall Ceramic Green/Brown Textured $20.00 (DV004)
White Circular jiyuka 15.00 (DV009)
Vinyl Jiyuka style container $5.00 (DV021)
Unique container, suitable for jiyuka.  Would make a nice container for a gift arrangement.
Curved Glass vase $20.00 (DV027)
Curved glass vase.  Suitable for jiyuka.
Blue Brown $35.00 (DV010)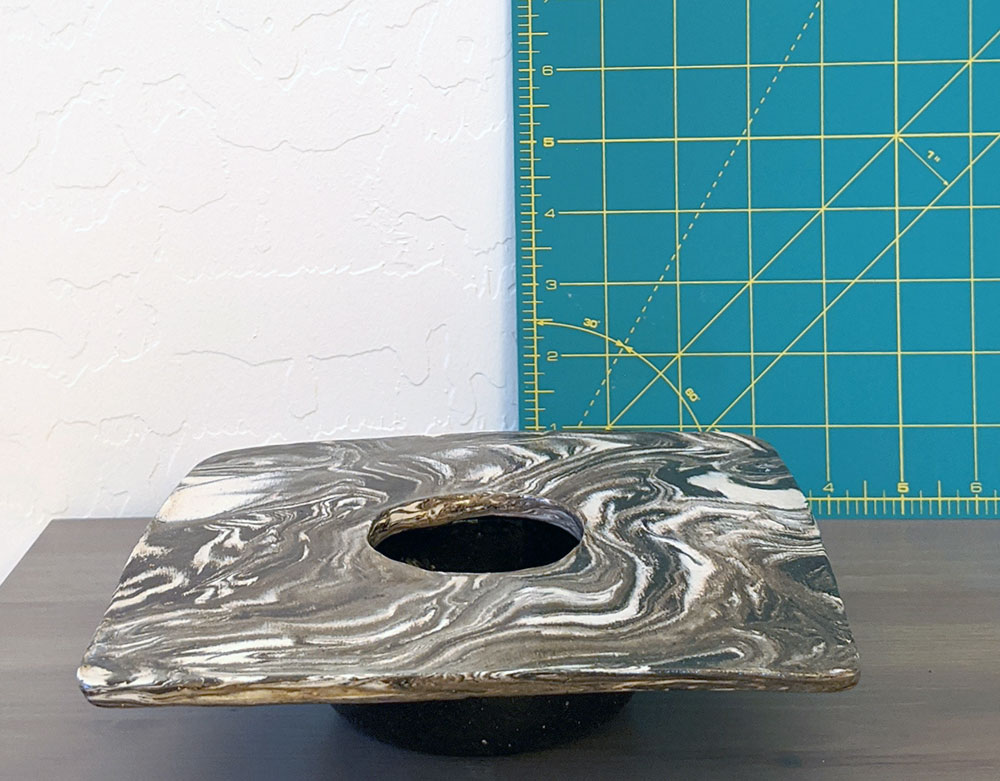 Square ceramic $10.00 (DV022)
Square ceramic moribana style container with built in kenzan.
Tall Glass Free Style Vase $30.00 (DV028)
Tall Glass Free Style Vase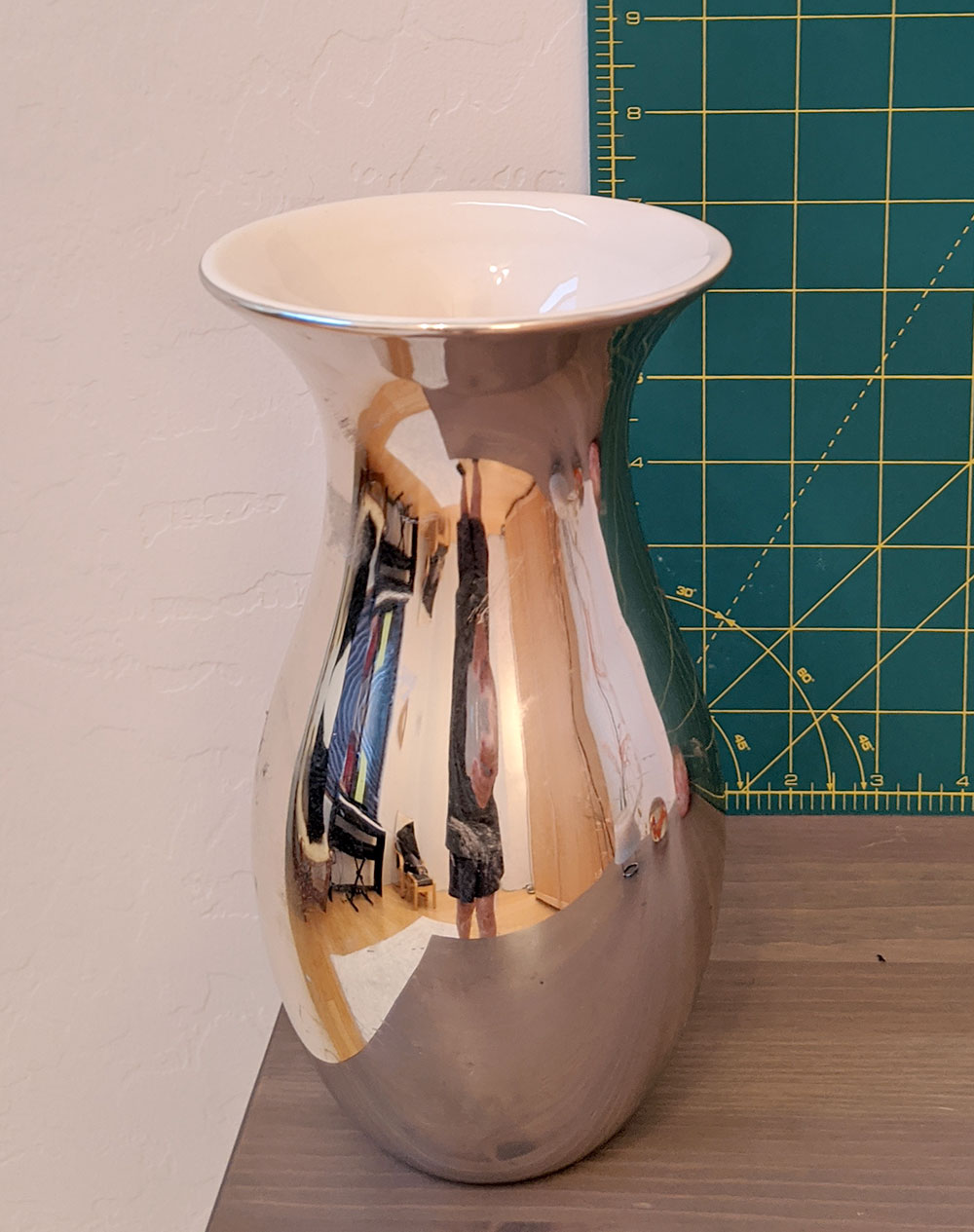 Silver Vase $10.00 (DV031)
Silver Vase could be used for free style or tatehana.